We hear from a lot of people who would love to experience the freedom of working with their true passions, but lack the knowledge of how to start… so what does it actually take to be an interior designer?
First, let's get clear on what an interior designer is…
In a nutshell: an interior designer is someone who is employed to remodel a domestic or commercial space based on their client's brief. Their professional 'high' is seeing a space be transformed and the evolution of their mind's concepts into a design reality.
To do this, they utilise their wealth of industry knowledge of colour, space, harmony, light and balance with the incorporation of complementary furniture, material and décor to suit the design outcome – creating a functional and perhaps on-trend or classical interior space.
The description of required skills is a little more complex.  Interior designers have to think creatively and analytically. Picturing the design is one thing, successfully communicating it with your client – potentially through the use of creative technical suites or sketching – is another mastered skill altogether.
They have to work well autonomously, with precision and attention to detail, while also having the ability to be a people person – spending their day liaising with a vast array of personalities and professions.  Importantly, they also have to control the operational and marketing side of their business in order to stand out in the industry crowd.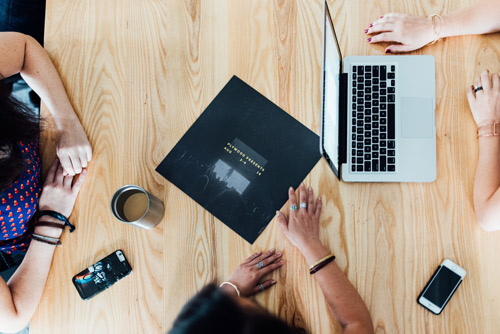 All you need to be an interior designer is skills, knowledge and a professional portfolio to show clients
While many might think it comes naturally, interior designers must have the skills and knowledge to back up their intuitive talents. Whether this is self-taught, through a course such as the one offered by Interior Design Academy, or with a tertiary degree; education is required to be successful and continued learning and research is a necessity to stay ahead of the competitive pack.
However, despite the need to have some education or experience, a university degree is not required to enter the interior design industry (unless of course, you are heading down a specialisation route of architecture, industrial design or building design). Nor do you have to be a member of the Design Institute of Australia (IDI), or of Design Institute of New Zealand (IDNZ), although the organisations offer a variety of membership levels based on qualifications and experience.
Where interior designers choose to gain their knowledge is really dependent on the individual. However all interior designers share the desired outcome – to stand out, attract and maintain clientele.
Clients and employers are interested in seeing one thing – experience in the form of a professional portfolio that showcases the above multitude of skills and project background. A portfolio is the first tool of the trade and it should be a defining reflection of the interior designer in a highly visual industry.
This collection of work, teamed with experience, education and natural skill form the foundation of what it takes to be an interior designer.
For more information on necessary industry qualifications and licences in Australia and New Zealand, see our blog post, Do I need a qualification to be an interior designer?