Hand in hand with your tutor.
A professional interior designer is assigned as your tutor to assist you throughout the course.
You and your tutor work together to develop ideas and material relating specifically to the areas of interior design work that most interest you. This might include such work as:
Colour and lighting, decorative finishes, creating beautiful bedrooms, kitchens and bathrooms, corporate design, decorative paint finishes, smart house technology, pre-sale inspections, hospitality and exhibition design, commercial interiors, for both private and corporate clients.
It's your tutor's job to assess your assignments, guide you to develop your design skills and bring you to an appropriate level of professionalism.
Course writer: Simon Savage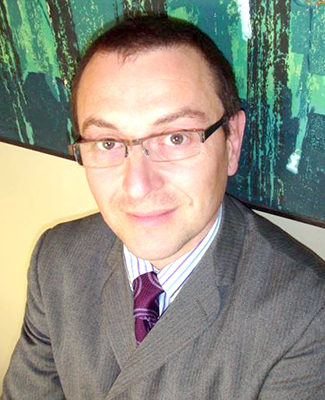 Simon Savage is a highly successful building and interiors designer.  Simon holds a master's degree in interior design. Trained in Amsterdam, and working all across the globe, his designs and projects regularly feature in interior design magazines.
If you ask Simon about becoming an interior design interior one of the most important things he will tell you is:
"Interior designers are not born, they are taught. The simple truth is, it's not that difficult."
"Given an interest in interior design, a little flair and a willingness to learn, this course will equip you with the professional knowledge and skills required to succeed as an interior designer."
Senior tutor: Lisa Hallett
Lisa originally hails from England, though she has been living in Australia since 1979. Lisa studied at the Randwick Design Centre, (now the Design Centre Enmore) and has worked for both large and small companies.
Lisa has her own freelance Interior Design Consultancy business. Her work encompasses residential, commercial and hospitality design projects.
Information from the pulse of the industry.
Many respected Australian interior designers and design writers have contributed to this course provided by The Interior Design Academy. Some of the contributors include:
Simon Savage
Interior and Building Designer. Simon holds a master's degree in interior design and his designs and projects regularly feature in Australian interior design magazines. Simon is also Senior Tutor of this course.
Stephen Crafti
Author of several books on interior design, including Beach Houses of Australia and New Zealand and The Making of Small Spaces. Stephen is also a leading interior design writer and contributes regularly to The Age (Melbourne), The Sydney Morning Herald, Indesign Magazine and Wallpaper magazine.
Deborah Grant
Interior Design Writer and former Chief Sub-editor Inside Out, SHE and Marie Claire magazines. Deborah is also Editorial Director of this course.
Jean Wright
Senior Design Consultant belle magazine, and one of Australia's most respected photographic stylists.
Michael Bogle
Heritage Consultant for architects, Graham Brooks & Associates.
Ewan McEoin
Former Editor Inside magazine..
Many other leading Australian interior designers have been chosen to contribute to this course because of their specialised skills in certain areas of the industry. Their wealth of experience is provided to you on a weekly or fortnightly basis, giving you invaluable insight into every tiny aspect of the industry.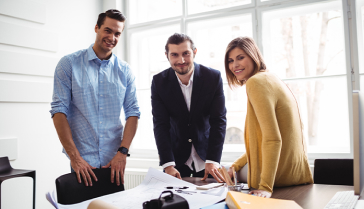 Combine your existing creative talents with solid industry knowledge

Learn the tricks to selecting the right furniture for any space

Build your own design practice, dealing with tradespeople, contractors and suppliers

Assignments can be tailored to help you practice skills in your areas of interest